Outdoors Lights in Hawaii Kai
7/28/2021 (Permalink)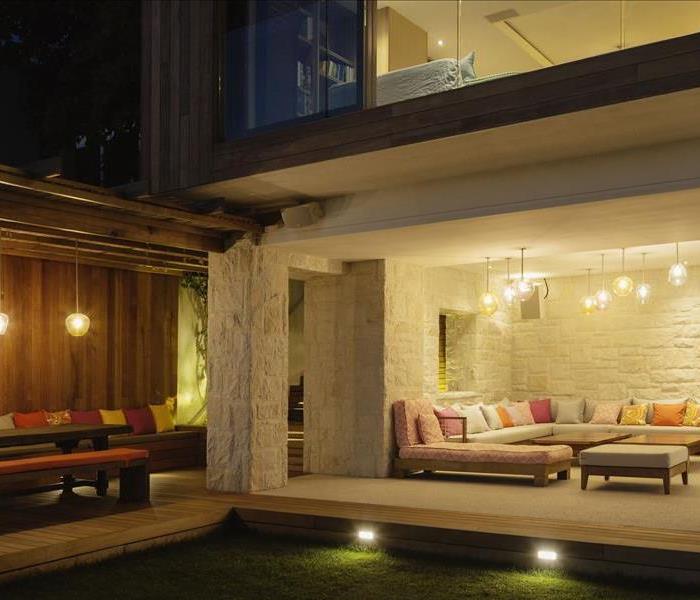 Here in the East Honolulu area it is beautiful all year long. Especially during the summer time.
Stay Safe by being Aware of When Your Lights are On
It is common for homes to have outside lighting for entertaining guests or the beautiful Hawaiian view. A home in the Hawaii Kai part of eastern Honolulu caught on fire from their industrial outside lights. Outside lights vary using led lights, bulbs, or traditional Christmas lights; regardless of origin these lights can cause fire damage- harm to your home.
Every minute counts before repairs are made, that is damages get worse when left unchecked. SERVPRO of East Honolulu wants you to have fun this summer season whilst being safe practicing mindful tips of the NFPA.
The NFPA- National Fire Protection Association works hard on researching all year about fires occurring in the United States. Here are some of their recommended practices:
Make sure to check for damage on any of your electronics and wires before plugging them in. Damaged cords are dangerous, one will save money in the long run buying chords every few years rather than the fire damage from an old one.
Only use lights and cords that are certified for good quality by a test lab, they will specifically mark its purpose. It is always a healthy practice to double check if your purchased lights are meant to be used outside.
And if disaster ever strikes SERVPRO of East Honolulu is there to help. It may not be an easy feat, dealing with damaged materials and soot. But, we work hard to make the process easier on our customers and their insurance adjusters.
"Like it never even happened." The SERVPRO way
Call us at (808) 395-9545
SERVPRO® of East Honolulu is a locally owned business