Fire Cleanup at the Kaneohe Day Care Center
6/2/2021 (Permalink)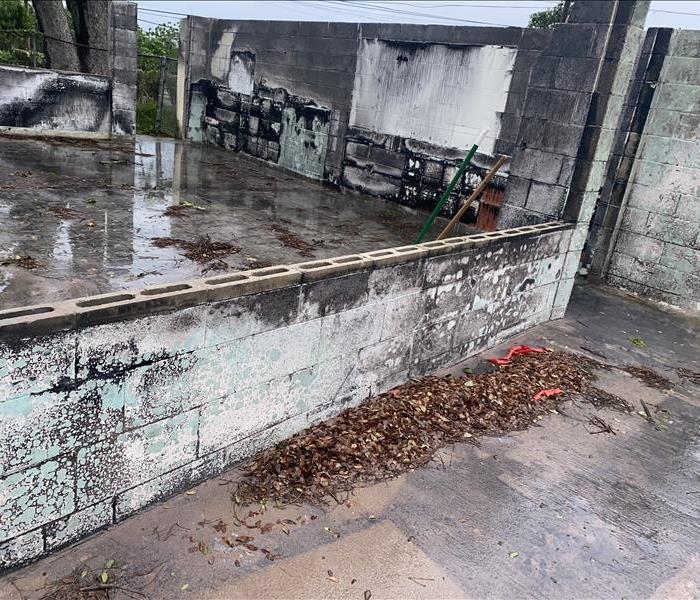 Don't hesitate to call us at (808)395-9545, for any fire or water damage. Choose SERVPRO of East Honolulu, choose quality.
SERVPRO of East Honolulu recently cleaned the remains of an unfortunate fire at a local day care. Thankfully, it occurred after hours damaging 2 rooms, additionally transgressing 2. The cause of the fire was electrical, having extreme damage to the structure of their facility. We removed walls, ceilings, and flooring from the main office room and a classroom.
Because of fire damage, we had to work quickly to start the soot removal process in the other rooms.
The room where the fire happened in, the main office, had the worst damage with a lot of mar and soot on the walls.
Having roomed almost ½ of the sectioned building and all the flooring as it was no longer salvageable. We worked with construction officials as well as restorative businesses to repair the daycare.
During this time we cleaned the aftermath in many creative ways, utilizing our tools, knowledge and occasionally man power. For each of the 4 rooms, they were affected differently and needed specialized niches.
The first room had a generally easy, dirty, cleanup on our part. This room was labor intensive for the construction unit and renovations. Our team first removed all hazardous material, and boxed all the soot damaged items.
All the books needed a dry clean, using a chemical sponge, our technicians had to clean every single page of boxes of books. These chemical sponges are dry, designed to pick up soot, dirty, and occasionally the ink of papers wiped.
Additionally, it needed to be smoked clean with our thermal fogger, and thoroughly cleaned with disinfectant.
All of the rooms needed to be fogged and every surface in the room needed to be cleaned. Whether it was the paper of the children's paintings, to the yoga mats the toys resided on; all was cleaned through the numerous tools we have.
Including our industrial washer, super sonic cleaner, disinfectant with microfiber cloths, chemical sponges, thermal fogger; and numerous vacuums and brooms.
Soot has an evasive nature accompanied by being innately microscopic, it is truly the invisible killer.
Not only this, soot tends to look harmless but it is very harmful. Which is why this job needed the utmost diligence, as it was a preschool in our community of east Honolulu.
Exactly why for the peace of mind for both you and your insurance alike hire SERVPRO of East Honolulu, water and fire damage require experienced restorative technicians.
Although most schools tend to be built with concrete blocks- that intrinsically is fire retardant, it was painted with lead. Having been built before lead paint was banned by the U.S Government. These blocks can also hold soot, and residuals on the surface.
SERVPRO of East Honolulu is proud to be serving our community and ohanas, we pride ourselves in our job well done. Our cleanup teams are filled with specialists and technicians capable of efficiently whilst quickly making our part get done. So everyone else can do theirs.
We are available 24/7 via phone:
(808)395-9545
Our site:
https://www.SERVPROeasthonolulu.com/
Tell Us How We Helped You:
https://www.yelp.com/biz/SERVPRO-of-east-honolulu-honolulu-2