How Commercial Water Damage Restoration Saves Businesses Money
4/14/2023 (Permalink)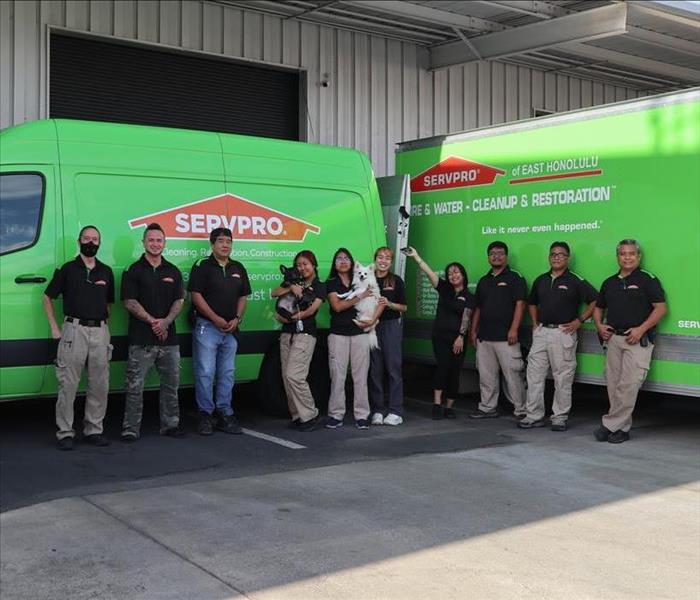 Water damage in commercial buildings can cause extensive disruption to business operations, leading to expensive repair and restoration costs. However, when the right steps are taken immediately following a water incident, businesses can save thousands of dollars through preventative measures like professional water damage restoration services. In this blog post, we'll discuss the ways commercial property owners can use water damage prevention and restoration solutions to minimize their financial losses. Keep reading to find out how you can protect your business from costly repairs or insurance claims!
One of the main advantages of investing in commercial water damage restoration is that it helps to save businesses money. By promptly and properly restoring a business's property back to its original condition, companies can avoid costly repairs or replacements that would otherwise have to be done if an area had been left untreated.
Commercial water damage restoration services also help reduce lost profits due to business closures. When businesses can keep their doors open, they are more likely to remain profitable and successful in the long term. This is especially true for businesses located near bodies of water where flooding could be a common occurrence.
In addition to saving money on repairs and lost productivity, investing in commercial water damage restoration can also help businesses reduce their insurance costs. By restoring property quickly and efficiently, businesses may be eligible for additional discounts from their insurer thanks to their proactive approach to maintenance. This could save them even more money over time!
The most cost-effective way for businesses to handle water damage is by hiring experienced professionals who specialize in commercial water damage restoration. These professionals have the training and expertise to identify and address any potential problems quickly before the damage worsens and costs become unmanageable. Professionals also use advanced equipment and techniques to restore an area back to its pre-damaged state, so businesses can get back up and running as soon as possible.
In relation, commercial water damage restoration professionals are specially trained in identifying areas that could become long-term problems due to excess moisture or standing water. From inspecting ceilings for potential leaks to repairing damaged walls and floors, these experts have the experience and knowledge necessary to mitigate losses quickly. Additionally, they are also able to provide advice on preventing water damage in the future, such as installing a sump pump or ensuring all plumbing fixtures are properly maintained.
Commercial water damage restoration services are also invaluable for businesses that rely on computers or other sensitive electronics. By restoring damaged items instead of having them replaced, these companies are able to save a substantial amount of money. In addition, these services can help recover precious data that could otherwise be lost if the affected items had been discarded.
Overall, commercial water damage restoration is a cost-effective solution for businesses that are looking to protect their investments and remain profitable. With the help of experienced professionals such as our team at SERVPRO of East Honolulu, businesses can restore their property back to its original condition and quickly get back up and running. In addition, they can save money by restoring instead of replacing items that have been damaged due to water exposure. Investing in commercial water damage restoration is a smart decision for businesses of all sizes. So what are you waiting for? Contact us today!