Common Instances of Water Damage
3/28/2022 (Permalink)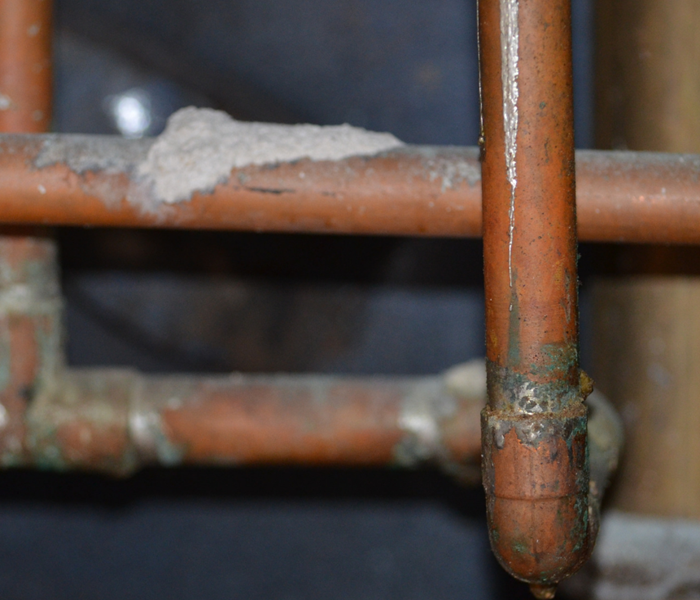 There are four general reasons as to why water damage occurs in a residential property- whether it is an apartment or house alike.
Indicators of water damage are universal, yet the whole restoration process needs to be curtailed to the niche property it occurs on.
That's why you contact us, SERVPRO of East Honolulu when disaster strikes. We can ensure that the proper treatment is issued for your home, and your ohana is safe… "Like it never even happened."
These are the four main causes of water damages we encounter in the East Honolulu area.
Build-Up
Water build-up is the silent yet deadly handling of water damage. It comes over time, slowly, without the owner noticing the longest. Any amount of leakage from your pipes increases your water bill. Water pooling from the resulting leak tends to also remain hidden to any user of the pipes. Virtually, most leaks have to be sought after. Which is why a spike in your water bill is the best indicator of a leak without physically seeing it. Habitually look at any of your pipes, if there are any too cool areas inside your home or mold growth in dusty corners. It makes all the difference catching a water leak sooner rather than later.
Broken Pipes
The most destructive way a home can receive water damage. This is caused by high-pressure and a small hole in the pipe.Even the tiniest of cracks can cause a pipe to burst if over exerted. In a matter of hours, or minutes your whole property can be flooded with any pipe's contents.
Weathered Materials
Weather wear can also lead to various water damages, make sure that you know your local weather. As it is different for different parts of the island. Make sure that you are proactive in protecting your housing materials. This is the best way to stop damage. It is not fun being prepared for the worst case scenario, but it is always better to be overdressed than under.
Faulty Appliances
The last most common water damage we are going to talk about are malfunctioning appliances. Anything from an outdated refrigerator or copper pipes can be considered faulty appliances. There are tons of building materials that are outdated or ineffective after a while, which can cause major issues. Make sure that your house is refurbished to maintain the integrity of your property.
But if all else fails, your friendly, neighborhood technicians are always willing to come help clean it up… "Like it never even happened." Call us at (808)-395-9545 with any questions, comments, or concerns.