Preparing Your Personal Documents In Case Of A Storm
1/17/2022 (Permalink)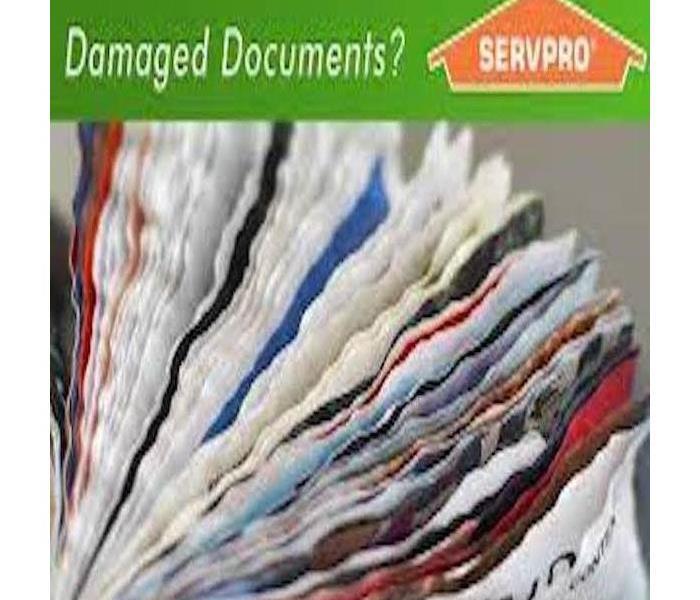 Need document restoration, call SERVPRO of East Honolulu today at 808-395-9545 to see how we can help
Hurricanes can be devastating, which is why it's critical to be prepared, including having a hurricane insurance policy that fits your needs.
If it is hurricane season or you know a hurricane is coming, it is important to store your personal documents in a dry and safe place; always be sure to have electronic copies of your personal items as well as hard copies. Long before a disaster, you should develop a backup plan for making your documents accessible when you need them.
Do I Need Hurricane Insurance and Flood Insurance?
You might be wondering why hurricane insurance and flood insurance are different. To put it simply, hurricane coverage on a homeowner's insurance policy covers the damage from wind during a "named storm" or hurricane, however, it does not cover water coming into your home from the ground level.
What Documents Should I Protect?
During hurricane prep, people always make sure to put up hurricane shutters, charge electronic devices, and store up enough dry food and water to wait out the storm. The hurricane prep step that often gets forgotten is putting together and safely storing all of your important documents. Taking the time to store your important personal documents (and/or copies) will protect you if the originals are damaged, lost, or destroyed in a hurricane.
Here is a list of important documents that you should make sure to protect during hurricane season:
Insurance Documents And Policy Numbers.
Birth Certificates.
Social Security Cards.
Driver's Licenses.
Passports.
Vehicle Registrations and Titles.
Property Deeds.
Medicare or Insurance Cards, Prescription Records, and Contact Information for Your Doctors.
Financial Records: Tax Records, Bank Statements, Account Numbers.
Your Will, Estate Planning Paperwork, and Contact Information for Your Executor of Estate.
Where Should I Store My Personal Documents?
Now that you've collected your important personal documents, it's time to come up with a plan to keep them safe.
In Your Home Or Business
If you are planning to keep your important documents inside your home or business, there are a few different ways you can store them:
The best option is to store your personal documents in a portable, fireproof (weatherproof) file system or lockbox that you can take with you in case of evacuation.
If you do not have access to a weatherproof lockbox, consider storing your documents in a hard, plastic storage container away from any windows.
Store your documents in a place in your home or business that is likely to be above the potential flood line.
Secure Offsite Storage
If you are planning to store your important documents outside of your home, please note:
One of the safest ways to assure the integrity of your documents is to store them offsite in a safe deposit box. If you choose the offsite route, make sure to keep adding new documents as you acquire them.
Electronic Storage
One of the best ways to keep records of personal documents is to store them electronically. Of course, there are some documents that cannot solely be stored online, such as birth certificates, passports, and social security cards, but keeping a copy of them can still be beneficial. With your documents in electronic format, you can access them from anywhere. Three ways to electronically store your documents are:
Saved to your Google Drive or a similar cloud-based document storage platform.
On a CD or DVD.
Saved to a Flash Drive.
You can even combine electronic and offsite storage methods by storing electronic copies of your documents on a CD/DVD or flash drive and putting them into a safe deposit box.