What to do if a Toilet Overflows in your Eastern Honolulu Home
11/15/2021 (Permalink)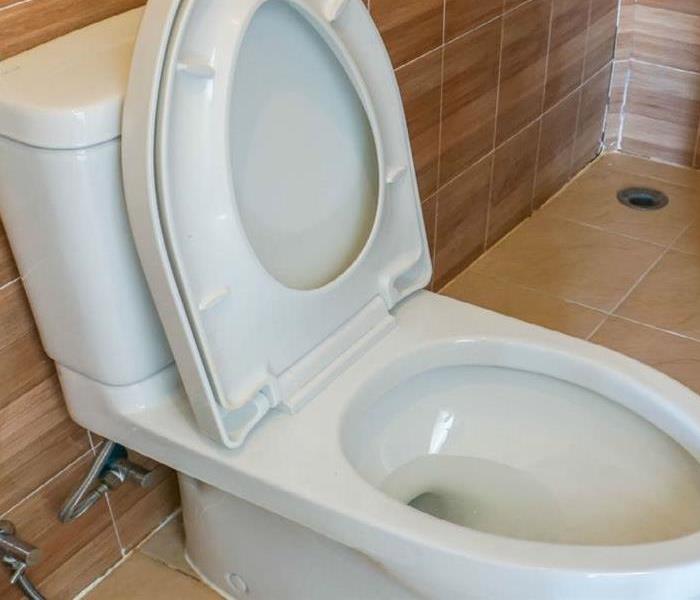 No one can pick and choose when they fall victim to bathroom issues- of any kind. It is inevitable for any bathroom user thus, it must be universally known how to handle such a situation like when the toilet overflows. And if you have not before, let SERVPRO of East Honolulu walk you through it;
Once you flush and there are some signs that an overflow may occur,
Start to remove the lid of your septic tank, be careful not to break or chip it in any way. Locate the fill valve or the float and keep it lifted up to prevent the toilet from refilling the tank over and over again. Fashion something to make sure that the float stays up.
Next thing is to turn off the water supply to the toilet, one most often finds these valves at the base of the toilet on either side of the bowl.
Finally to turn off all water supply to the home and appliances until you or a professional plumber deem it so.
But above all, do not try to flush your toilet, this will result in more overfilling at a quicker rate. If it looks like a more serious problem do not hesitate to call your local plumbing company-in the long run it is cheaper to hire a competent plumber than run to youtube.
And if you have experienced significant water damage from a toilet overflow call us at SERVPRO of East Honolulu (808)395-9545.
We know water damage, especially from toilets, like the back of our hands. SERVPRO of East Honolulu aims to revolutionize the industry with our gentle hands guiding you through the whole remediation process, and perhaps the restoration. We talk to you one on one about where you would like to get your new flooring from. We break that down with your insurance agent- who approves how much they will pay or not pay for your choice. We also match you with similar patterns or the same as before your damaged carpet, flooring...etc.
The remodeling companies we hire, or work in conjunction with are some of the best on the island of Oahu. Just as much as we take pride in our work, we try to partner with companies with this same mindset.
Toilet overflows can happen at any time of the day causing an emergency, we understand that accidents or emergencies wait on no one. That is why our emergency hotline is available 24/7, we are on call to any accident to make it… "Like it never even happened." We take pride in our work to take care of you and our community of Easter Honolulu. Make an ERP with us today!