Reasons for Commercial Water Damage in Eastern Honolulu
10/15/2021 (Permalink)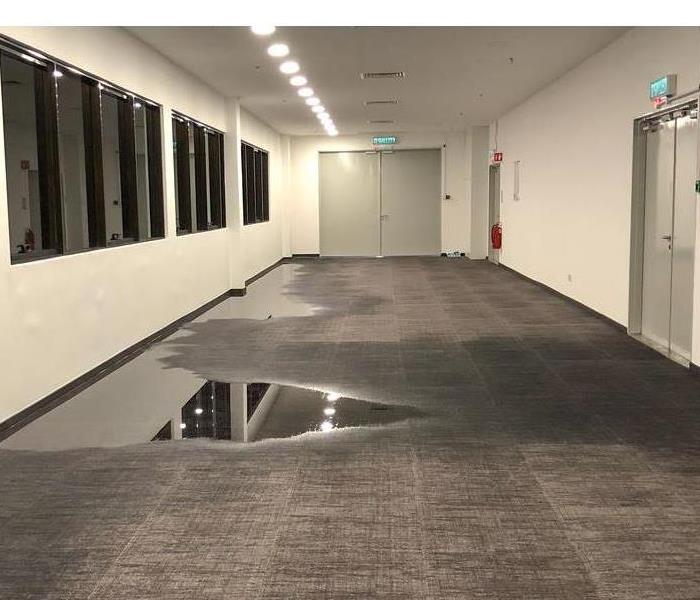 Any sort of natural disaster is unaccounted for and a threat to any business owner in the Hawaiian Isle. Here in Eastern Honolulu, tons of offices, businesses, or non-profits organizations are placed in big plazas, skyscrapers, or buildings that tend to be decades old. These types of commercial properties are prone to water damage just statistically by the innate amount of people occupying square feet. SERVPRO of East Honolulu has been serving our community for a while, we have the knowledge and tools to measure, access, quantify, and actualize a new space- unshaped by the water damage. "Like it never even happened."
There are a few reasons as to why water damage could incur, here are the top 4 reasons for why in the Eastern Honolulu area:
Bad Weather

During Hurricane Season, rain starts to get harder and faster, and flooding is more likely to occur. Hurricane season happens from June- November of every year. Although nerve wracking, SERVPRO of East Honolulu boasts numerous equipment pieces that can prevent flooding, or stop it while it is happening.

Pipe Breaks

With time our knowledge on pipes, and the ability to carry water has increased. Before copper pipes were the norm, then it was steel, and now it is PVC. Like previously aforementioned, the buildings in Eastern Honolulu range in age just as much as they do size. It is important to recognize that some of these buildings have not been renovated since the 1980s or 1970s. Therefore some of these buildings have antiquated pipe systems, or metallic ones that inevitably erode. Although SERVPRO of East Honolulu knows more about water damage than plumbing/irrigation; we partner with many amazing plumbing companies to make sure our customers are satisfied overall.

Foundational Issues

Not only are these buildings prone to wear and tear from being old, these buildings also are found in the capital of our state of Hawai'i! Where it is notorious to be hot, uncomfortable in the summer- amazing every season after. These foundations that the buildings find themselves on tends to expand with the daily temperatures. The way cement works it expands and contracts with the temperatures, which is why asphalt roads, cement sidewalks… etc. crack after a few years. These cracks can host water leaks, creating an environment that supports mold. Foundational issues are additionally dangerous as one tends to notice them when it becomes too late.
Any type of water damage can happen especially in the Eastern Honolulu area. Anyone can fall prey to a toilet leak, a pipe burst, or naturally occurring fissures in foundational layers. We kokua our community by being knowledgeable, and economically feasible for any kind of natural disaster. Our first appointment is free if you call us with insurance. Call us with any comments, questions, or concerns at (808)-395-9545.