Your Belongings and Water Damage
7/13/2021 (Permalink)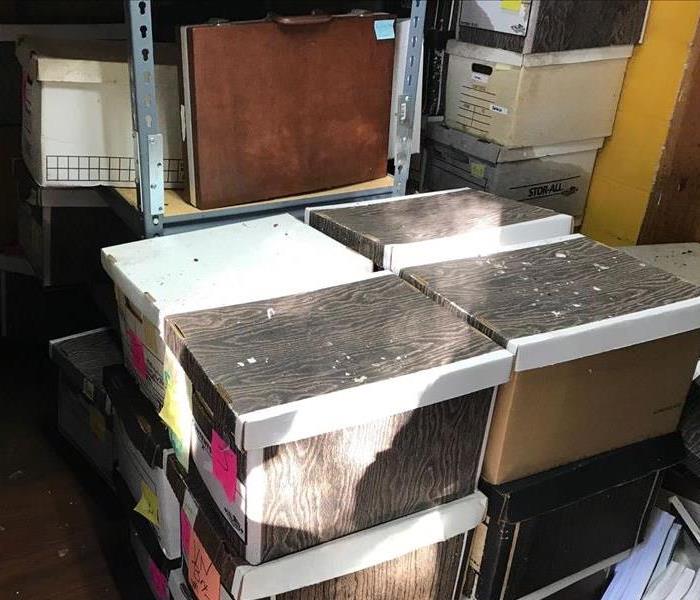 We aim to please, with organized swiftness removing and restoring your contents are no stressor. "Like it never even happened."
Water damage from any source affects all aspects of life including your belongings.
SERVPRO of East Honolulu recognizes that your property is so much more than just that. It is a home, work, it holds furniture, keepsakes, clothing, and electronics you and your ohana hold dear.
We help you deal with the aftermath.
Our content restoration process:
SERVPRO of East Honolulu prioritizes restoring your contents that are damaged from natural emergencies. That of fire, water, smoke, or mold. Our expertise helps you all along the way, we firmly believe in restoring your property rather than replacing it. This mindset saves your money and restores all the keepsakes to their condition pre-disaster. There are many ways we clean various contents, done so with;
Dry Cleaning: a dry sponge used to clean goods that can not be wet cleaned. Removing residue- soot- from surfaces.
Wet Cleaning: using a disinfectant chemical it is an effective way of removing harsh residue.
Spraying and Wiping: a good way to thoroughly clean goods that can withstand wet cleaning.
Foam Cleaning: mainly for fabric that shrink and/or bleed when cleaned any other way.
Abrasive Cleaning: when we agitate the surface of a material, like sand papering toilets.
Immersion Cleaning: when contents are cleaned via ultrasonic cleaning baths.
Pack-Outs
You can trust SERVPRO of East Honolulu on a well thought out and organized way of removing contents from affected areas of your property. You can expect a fast remodeling process, with a controlled demolition as soon as goods are away. Your items near the damage will be protected, and all measures needed to prevent further on-site damage are attended to. Although our services of move-outs/pack-outs vary based on your insurance coverage, we guarantee transparency and integrity. Our technicians pack your goods quickly and gently.
Electronics
Water damaged electronics are serious dangers, do not try to turn on any electrical device that could have water damage. SERVPRO of East Honolulu collaborates with many electronic restoration companies for items like,
Assuring that they will be restored by electronic professionals.
Documentation
We document our whole packing process for your assurance. This includes photos before we start any work, the conditions of your goods, and the condition after we have done our treatments. When asked, we also make inventories of items that we are packing. This itemized inventory includes everything that was packed organized by which room they were packed in. Each boxed good or wrapped item is itemized with photos before and after wrapping out the materials. With a barcode.
Call us to learn more about what we do- (808) 395-9545, SERVPRO of East Honolulu is locally owned and operated.