Storm Damage is No Joking Matter in Hawai'i
7/5/2021 (Permalink)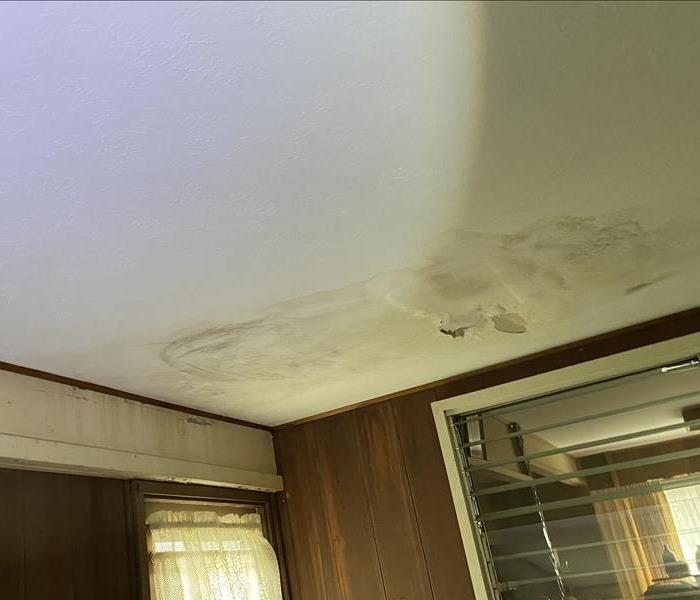 Water damage from storms may not be preventable; keeping your ohana and workers safe is, and after the storm SERVPRO of East Honolulu helps.
Tropical cyclones also known as hurricanes are the most deadliest natural disasters to exist. They also cause the most damage, and living on the beautiful island of Oahu it is also more expensive to take care of those damages.
In 2020 alone, the US experienced $22 billion worth of storm damage. That is the six consecutive years in which the US citizens paid 10 or more billion dollars, this number is only expected to increase due to global warming. Here in Hawaii, hurricane season is a very expensive time for those of us who are in areas more prone to hurricanes. Thankfully, East Honolulu is a more dryer terrain nonetheless our customers and community should be prepared for hurricane season.
Our technicians have seen many disasters especially due to storms, most of them damaging the roof.
Americans have to deal with over 10,000 severe thunderstorms each year, which lead to very expensive damages. Because of how long hurricane season is in Hawaii, it is important to know the natural terrain of where you live. Because there are so many different climates located in the many islands; regularly checking the weather forecast, obtaining a NOAA weather radio, and understanding where emergency alerts come from can only make your experience with hurricane damage better. Although, it is very rare for a hurricane to make it on land it is just as important to know where your shelter plan is and have it curtailed to you and your family or business. This should include all types of hazardous scenarios.
We all have aunties, uncles, cousins, friends, and family who live near us. We are so thankful to have a rich community in Hawaii, which means it is very important to share and be an example when it comes to natural disasters and crises. When you create a storm plan, or understand the storm protocols of Hawaii better; share it with your friends and family to make sure everyone you know is also safe and secure.
Although we don't know when the storm crisis will hit, it is important to be prepared. It is better safe than sorry. And even if disaster strikes, SERVPRO of East Honolulu is here to help and make your property better. "Like it never even happened."
Call us at (808) 395-9545, our line is available 24/7 for an emergency situation.