FIRE AND WATER DAMAGE RESTORATION SHOULD BE LEFT TO THE PROFESSIONALS
6/11/2021 (Permalink)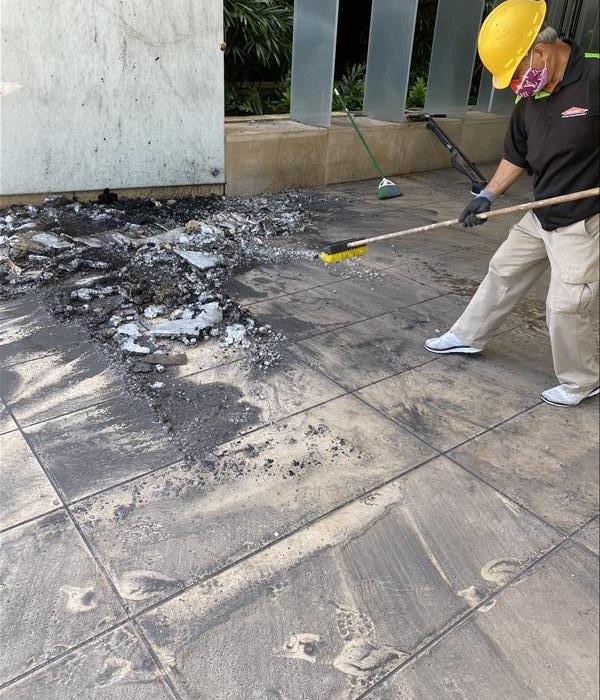 Find a company that provides you with all the tools and options that you need to get your property back "Like it never even happened."
Dealing with a house or business fire can be a very emotional and overwhelming time for anyone. If your property was recently damaged in a fire, you're presumably wondering whether to tackle the restoration process yourself. Unfortunately, even if you enjoy DIY projects, it's not a good or recommended idea.
Fire, smoke, and water damage restoration are jobs for professionals. Trying to tackle these issues yourself could be both challenging and problematic.
With a fire, flames cause the most visible damage, but smoke, soot, and water can also cause devastating damage. Even the odors from smoke and soot can cause damage in a short amount of time.
It's important to act quickly and expertly to prevent further damage to your home or commercial facility. There are few things to understand before even considering whether you will handle the restoration on your own or not:
Safety: It's not safe to enter a structure after a fire, even if everything seems fine from the outside. Call the experts to assess safety before entering the property.
Soot: Inhaling soot, which is the black dust made from burned coal, wood, or oil-based substances, can cause severe lung problems. Allow the professionals to evaluate the soot situation inside your property first.
Water: After the firefighters are done, you may also have water damage to deal with. Your home or building will need to be dried entirely, or mold and mildew can take growth. Mold colonies can start growing just 48 hours after water damage.