Common Issues that Lead to Toilet Leaks
3/30/2021 (Permalink)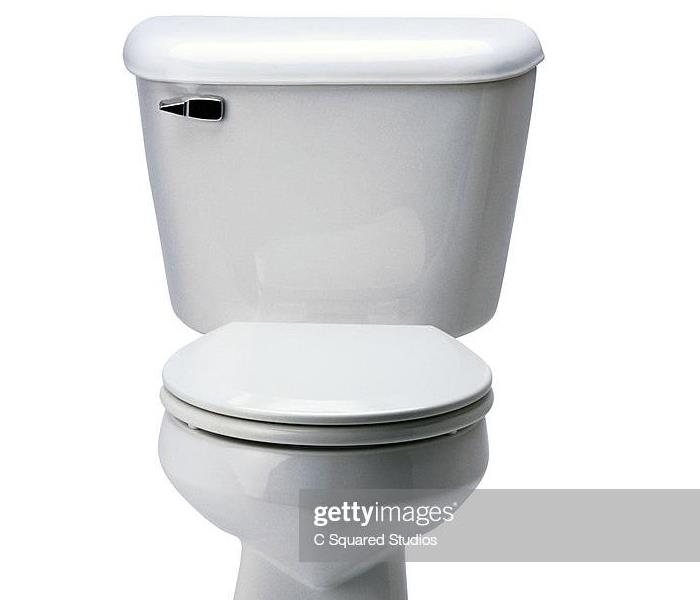 Here at SERVPRO of East Honolulu we have seen all toilet leaks under the sun and the water damage that comes along with them
Toilets are one of the most dependable household appliances-justly so- as they are also the most used and built to endure decades.
Although they are reliable, certain parts of a toilet are more prone to wear and tear. These tend to cause toilet leaks more so than other components.
Here are some common parts/places that usually cause toilet leaks:
1. Base issues
Loosened closet bolts


These are the bolts nearest to the floor and are almost underneath the water tank.
One can often denote it is a bolt issue when your toilet is rocking or feels "loosened" to the base of the foundation.
Although, tightening the closet bolts will fix your issue of a leaking toilet. If you tighten these bolts too much you can damage your porcelain which is irreplaceable. Cracking your porcelain structure requires a whole new toilet.
Cracks on a toilet bowl

Cracks on porcelain automatically means to replace the whole toilet or to seal the cracks with epoxy.

Hairline fissures can be fixed with epoxy, which can be hazardous to any organisms health and must be done with great care and utmost respect for epoxy instructions.
Multiple hairline cracks mean that the toilet bowl needs to be replaced. And your toilet will be more prone to breaking randomly and releasing its contents.

Broken Wax Seal

Wax seals can be often tricky as they are not seen superficially at first. Wax seals maintains that the water going in and out of the toilet every time one flushes stays in the pipes. When they are broken or worn down, they slowly release water and warp your flooring.
Wax seals can crumble, dry out, or flat out fail, this can happen over time or even prematurely. Also, a wobbly toilet denotes occasionally a broken wax seal/ring.

This can be replaceable and an easy fix, yet they can be the most dangerous. As they actively participate in facilitating the efficiency of water and waste to the pipelines; they can cause the most damage to one's own property and can even cause rotting because of the frequent leaking water.
2. Continuous Water Running the in the Septic Tank
There are many reasons as to why there would be running water in a septic tank, more so than needed to be efficient. This can also increase your water bill as there is a continuous flow of water going on in your toilet
Water level in the tank is created by an adjustable float that produces the strength of the water pressure in flushes. Floats that are set too low make weak flushes, and ones set too high can cause water to spill the overflow tube and will not properly stop the fill valve from shutting off.
Once the float is set to the proper level for your toilet, make sure that the chain attached is untangled so the flapper can close properly. If water is still running after regulating the float and the chain, one needs to replace the flapper altogether.
3. Shut-Off Valve Leaks
It is very rare for one to use the shut-off valve, over repeat usage or usually over time the washer inside the valve can harden with the deposit of minerals from water overtime. Changing out the washer can be imperative to the continual usage of your toilet.
Another way that shut-off valve leaks from a nut that becomes loosened overtime. Tightening the packing nut, usually stops the continual leaks.
It is imperative to understand the toilet parts and the integral usages of them, acknowledging the more frail components will save you money and time.
And if there is water damage, and one hasn't caught it in time- as some of these leaks can exponentially increase in damage as the days pass, and it goes unnoticed...
SERVPRO of East Honolulu is here to help, with water extraction, removal of damaged infrastructure, and the overall repair job.