The Three Types of Water Damage
10/1/2020 (Permalink)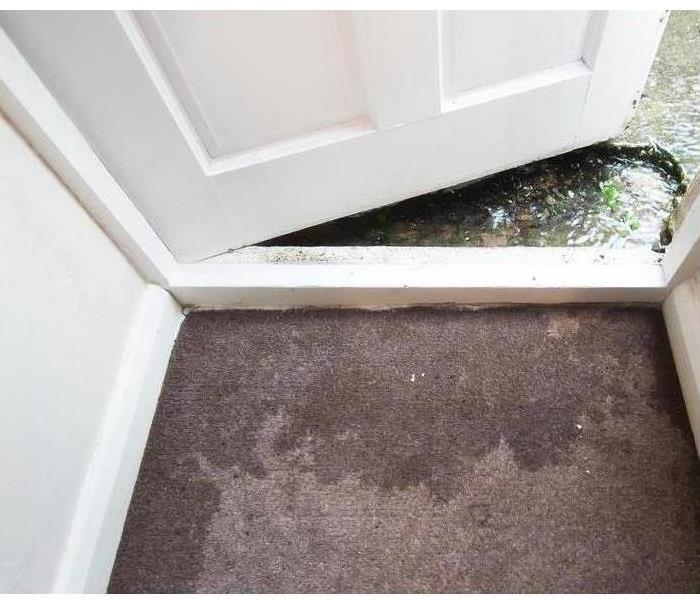 There are three types of water damage that we assess certain damages as. To make sure that we get the best profile for your damage, and clean up we categorize where the water is from. This gives us a good idea of how it will affect your walls, floors, or ceiling; this also tells us if there is extra disinfecting needed. Our experts can tell if there is more beneath your damage and if there is an underlying cause before anyone else!
SERVPRO of East Honolulu can guarantee a procedural, and professional process for you. Here are the categories:
1. Category 1, water that does not seem to threaten life such as humans or pets is deemed a category 1 or, "clean water". This can be something like an overflow of a sink or tub, or a faucet failure.
Our experts can clean swiftly and effortlessly. This type of water needs a good drying with our fans and de-humidifier and a sanitize. This type of water is the most simple water because there are not contaminates in it. These type of jobs can take 1-10 days.
2. Category 2, has some type of containment to it, like an in between of category 1 and 3. This is at the experts digression, of a significant degree of containment. This could be physical, biological or chemical of origin that can cause sickness or discomfort if consumed by a life source. This could be from a toilet, or water from a washing machine/ dishwasher.
This type of category takes a little bit longer to clean as there is more of a sanitizing and disinfecting that needs to be done. There also needs to be a demolition if there are surfaces that are damaged and can not be washed or cleaned effectively. Soft goods can be washed or discarded.
3. Category 3 means that the water is grossly contaminated and is extremely unsanitary. This can be sea water, sewage water, a toilet trap, even category 2 still-water can turn into category 3 water. This can also be considered "black water."
Our experts know of the dangers of "cat 3" and need to "demo" as soon as possible. This type of water has extreme after effects and needs to be cleaned to lessen the damage. Affected dry wall, carpeting, flooring besides concrete and heavy wood need to be removed. Dry wall is not privy to cleaning and most porous substances need to be removed, to the exception of heavy duty wood which can withstand the cleaning needed for cat 3 messes. Our team also needs to heavily clean the areas before an owner or insurance can place in new flooring or dry wall. If there are soft substances they can be cleaned in our industrial cleaner or replaced.
When we do an assessment of your damage it is imperative to know what type of category your water is in, to make the job that much easier and for your safety. Here at SERVPRO of East Honolulu your ease is important but even more so if your health and safety. We do our jobs to completion with your health in mind so you can rest easy!