Flash Floods in Hawai'i: How to Prepare For Them
6/6/2020 (Permalink)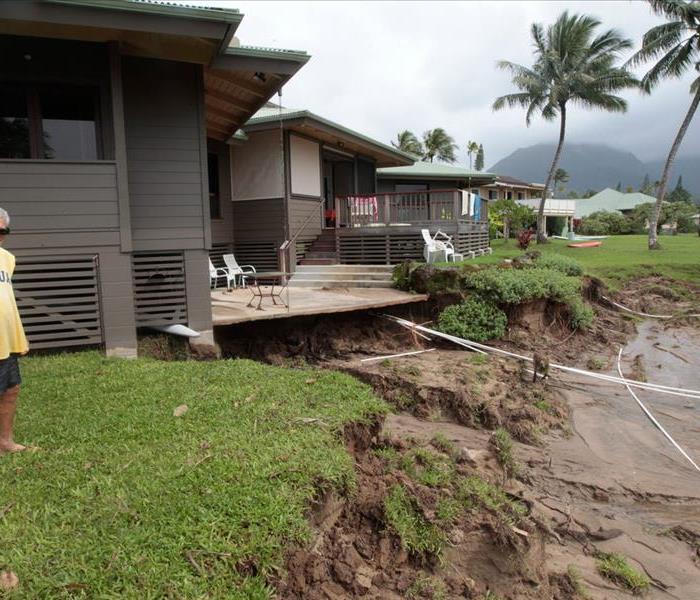 Residents of Hawai'i are all too familiar to the flash flood warnings on the television or radio. It starts with the loud beeping and the calming voice of a government official and ends with warnings for the road or the beach. Most even experience the heavy rainfall when they are driving, but although we are use to flash floods there still needs to be caution.
We at SERVPRO of East Honolulu have seen the damages of a heavy rainfall or flash flood. Hawai'i averages about 11 flash floods per year and they mostly happen between April and October. Here are some things to keep in mind, when we have flash flood warnings:
- Flash Flood Advisories mean that it is a precursor to Floods, meaning, flooding is possible but not imminent.
- make sure your gutters are clean! When gutters are clogged it backs up your system. Make sure you clear out debris so your excess water can flow smoothly and help prevent water damage. This should be done at least two times a year to ensure the clearest way for water to vacate properly.
- check on your roof! Many homeowners don't even know they will fall victim to a flash flood until it happens if they aren't checking their roof. Check on the life of your roof, if there is a worn shingle, a missing one, or peeled sealants this can tear up your whole roof. Serious water damage can occur from simple fixes if not carefully watched. You should check your roof once a year, make sure that everything is ready to go for your Ohana's safety.
- do you have a proper drainage system for your house? Even if the foundation of your house is of cinder block or concrete it can still fall victim to water damage if there is no drainage system. Down spout and gutters are only half the equation of your house drainage system, the other is the subsurface system. This entails your foundation area and leaking or a high amount of water buildup can be mitigated by landscaping and drainage systems curtailed to your home and terrain.
- low risk does not mean no risk, homeowners and business owners alike should be careful regardless of a low risk. Make sure you know what you are privy to whether it be soil erosion, high surf, dam failure, or excess water. We recommend that our customers and community find insurance that covers these types of damage for your convenience during an emergency.
As we are heading out of our flooding season, we just want to make our customers aware of the possibility for a safer tomorrow and prepare for the next one!