Cleaning up after a flood
9/7/2018 (Permalink)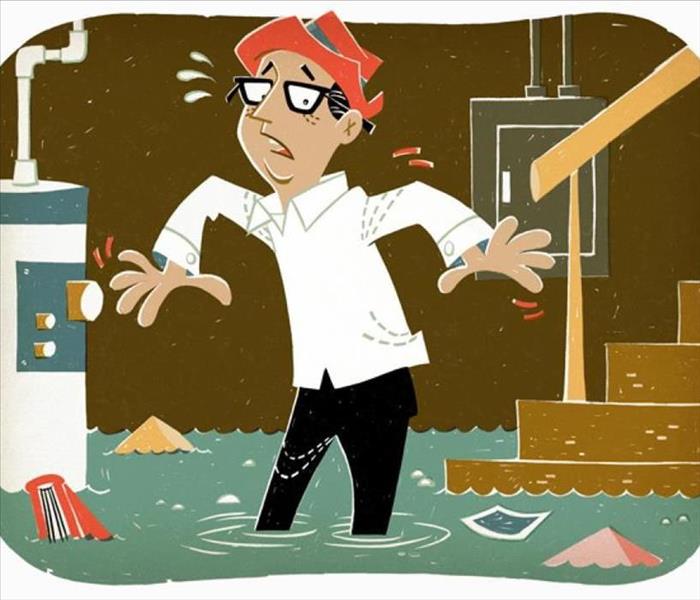 When your house floods, the water can wreak havoc on the structure of the house, your personal belongings, and the health of the inside environment. Flood waters contain many contaminants and lots of mud. High dollar items can get ruined all at once, even with just an inch of water, for example: carpeting, wallboard, appliances, and furniture. A more severe storm or deeper flood may add damage to even more expensive systems, like: ducts, the heater and air conditioner, roofing, private sewage and well systems, utilities, and the foundation.
After a flood, cleaning up is a long and hard process. Here is a list of common techniques for sanitizing and cleaning flooded items:
First things first: call your insurance agent. If your insurance covers the damage, your agent will tell you when an adjuster will contact you. List damage and take photos.

CALL SERVPRO OF EAST HONOLULU 808-395-9545. Our staff is highly trained in property damage restoration.

Take furniture, rugs, bedding and clothing outside to dry as soon as possible. Use an air conditioner or dehumidifier to remove moisture or open at least two windows to ventilate with outdoor air. Use fans to circulate air in the house. If mold and mildew have already developed, brush off items outdoors to prevent scattering spores in the house. Vacuum floors, ceilings and walls to remove mildew, then wash with disinfectant. Wear a two-strap protective mask to prevent breathing mold spores.
Mattresses should be thrown away.
Upholstered furniture soaks up contaminants from floodwaters and should be cleaned only by a professional.
Wood veneered furniture is usually not worth the cost and effort of repair.
Solid wood furniture can usually be restored, unless damage is severe.
Toys and stuffed animals may have to be thrown away if they've been contaminated by floodwaters.
Photographs, books and important papers can be frozen and cleaned later. They should be dried carefully and slowly. Wash the mud off and store the articles in plastic bags and put them in a frost-free freezer to protect from mildew and further damage until you have time to thaw and clean them or take them to a professional.
You can avoid the hassle of the clean up by calling SERVPRO OF EAST HONOLULU. We will get the job done like it never even happened.