Hoarding- the Unknowing Biohazard and its Reasoning
12/15/2021 (Permalink)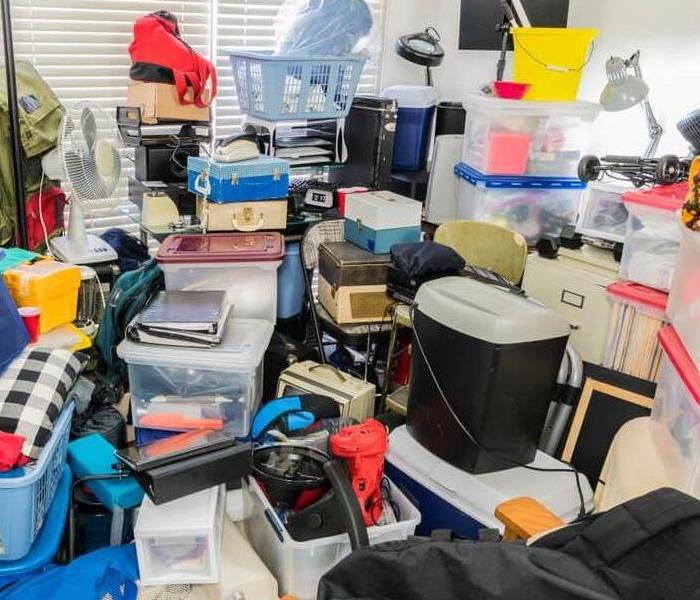 "Like it never even happened." That's the SERVPRO way, an efficient and capable body of technicians carving a path to a greater clean and restoration.
Biohazard is defined from the oxford dictionary, a risk to human health or the environment arising from biological work, especially with microorganisms. These vicarious manifestations of hoarding may contain spoils of hazardous material.
Here at SERVPRO of East Honolulu we have seen these kinds of incidents, and there is an assumption to wearing protective mechanisms if we encounter them. Like clogs with mold underneath them, or feline pee when met with the utmost care the whole situation can be solved.
Here are some common bio-hazard materials found in residential/commercial property:
Bodily Fluids- needles and bloods
There are numerous blood borne pathogens contained in bodily fluids such as AIDS, hepatitis, HIV...etc. These unattended items and fluids attract deadly bacteria that are not safe to be in your home.
Pharmaceuticals and other chemicals
Hoarding has no ends, sitting pharmaceuticals or out-dated chemicals are harmful with rotting molecules. It makes one privy to chemical fires, which behave differently than other fires. Expired drugs become more potent over time, making it toxic and occasionally fatal.
Garbage
Pure trash with its rotting organic materials are an insane threat to life and health. It is one not commonly talked about tending to be talked over yet it has the capabilities to create numerous pathogenic and bacterial colonies. Harmful to digest, touch, or be in the nearby vicinity. Trash also attracts animals of all kinds, curating a play ring for allergies and bacteria.
Animal fecal matter, urine, and vomit
This also attracts myriads of viral, allergenic, bacterial transgressions around the property, this is like bodily fluids. In some cases much worse, such as with urine. Urine contains a type of ammonia who will cause symptoms with breathing, sleeping, attention spans, impaired memory, vomiting and diarrhea. This also negatively affects neighbors and other family members alike.
Understanding the dangers of hoarding is one of the best ways to prevent it. Whether it is met with the gusts of triumph needed to face the anxieties of mess is only one story to tell. And if push comes to shove, worse to the absolute worst; SERVPRO of East Honolulu is here for all cleaning and mitigation services.
We are available 24/7 for questions and emergencies:
(808) 395-9545